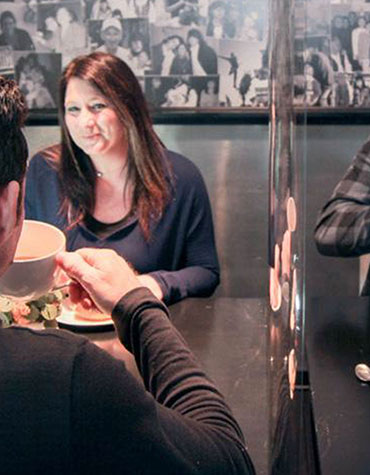 COVID-19 Clean Air Solutions
The easy-to-implement PPE system designed to separate areas of close contact between individuals and provide your guests or employees a safe and comfortable space to live, dine, or work in.
1. Sheild Against Airborne Contaminants
Our Personal Safety Partitions prevent the spread of airborne contaminants and viruses, improving safety and comfort in your close-proximity spaces.
2. Minimally Intrusive Design
Our clear PVC design allows full visibility through the partition and creates a sound barrier between users, without being a distraction or focal point.
3. Easy to Clean and Safe to Use
Our safety partitions are easy to clean and sanitize between uses, and meet USDA and NFPA 701 standards, making them the safest option to protect your people.
4. Quickly Shipped and Easy to Install
Receive your partitions in no time and get it up and ready in minutes to maximize the safety and comfort of your space.